Menu
---
Articles
Author Profiles
Lessons
FAQ's
Books
Newsletter
Tutorials
Talk Java!
Using Java
Applets
JavaBeans
Servlets
Resources
Discuss Java
---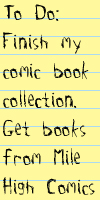 Looking for Java resources? Check out the Java Coffee Break directory!
Sample : Chapter 7 of Professional Jini
Professional Jini
ISBN : 1861003552
Author: Sing Li, et al

Sing is an active author, consultant, and entrepreneur. His wide-ranging consulting expertise spans Internet and Intranet systems design, distributed architectures, digital convergence, embedded systems, real-time technologies, and cross platform software design. He is also an active participant in the Jini community.

The following extract is from Chapter 7, of Professional Jini, from Wrox Press. In this sample chapter, you'll learn about the event handling mechanism of Jini. To read the chapter, you'll need Adobe Acrobat Reader 3.0 or higher.
Get Acrobat Reader
FREE sample chapter - Jini Distributed Events
Read an interview with the author
©2000 Wrox Press Ltd. Used with permission.